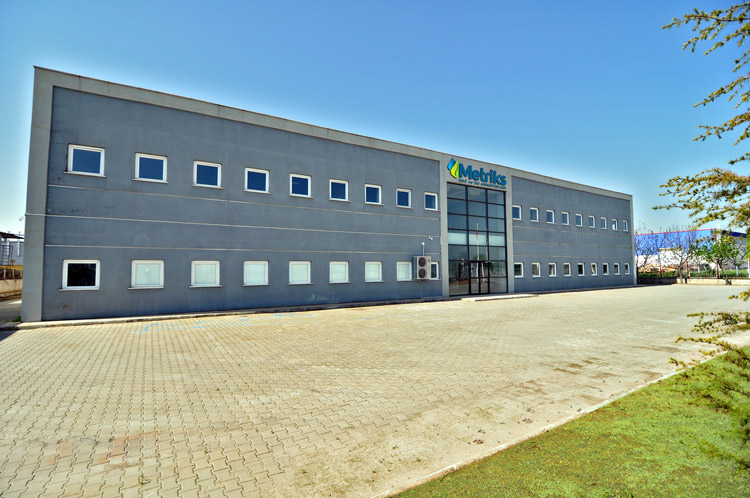 Company Metriks Gaz ve Su Armatürleri San. Ve Tic. Ltd. Şti. was erected in year 2010 with 100% own local capital.The core business is the production, sales, import and export of the important product range of the Natural Gas Consumption measurement market, the Gas meters.The vision and the main target of the founders, with more than 25 years of market experience, is to present high quality, stable and durable, reliable,long-life and accurate products with reasonable price levels.Additionally, it is aimed to have a contribution to the employment of the country with a relatively high level of production and measurement techniques with competitive products, educate and train people which are necessary fort he market and related services.
To realize the above mentioned targets, the company has had signed cooperation and licence agreement with the esteemed Polish company, Apator Metrix S.A ,who has an experience of more than 60 years in gas metering production. The second exclusive distributorship agreement is signed by the other esteemed Polish company,COMMON S.A, who is in the business for more than 25 years.Thanks to both companies that, in this way,company Metriks has become a supplier of gasmeters from 0.0016 m3/h to 10.000 m3/hr, with the range covering all domestic, commercial and industrial consumers.
In a very short period of time, Metriks Ltd Co has become a producer for the domestic G1.6/G2.5 and G4 diaphragm meters and has presented her products to the local market as well as European markets. The exports to the foreign countries has been a good challenge for the company so as to become an important player in the Turkish market in near future.
Based on this purpose and the challenge, the Company has increased her capacity to 400.000 pcs/year and has purchased a new building in Eskişehir Organised Zone with 5000 m2 land and 2000m2 closed area.The product range has been extended due to domestic and international market demands . In addition to the production of G1.6/G2.5 and G4 diaphragm meters,the aluminium version is included to the range as well as the new G25 meter of Apator Metrix .As a new branch,the calibration test benches of gas meters as well as high pressure test facilities of Inotech GmbH of Germany is presented to domestic and neighbour countries.With the dynamic and young organisation,the company will continue to sail to new markets and activities .